Let's talk about the best distortion pedals since I've seen many people asking me about this for a very long time now.
I will be talking about what makes them so special, and what kind of tone you can expect getting or having if you use one of them.
There are many other distortions pedals out there that obviously deserve to be on this list, but I've limited myself to just putting 10 of them.
Let's get to it…
Best Distortion Pedals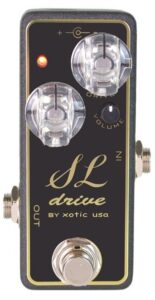 One last thing
GuitarBased.com is all about showing you a little bit more about guitars each day and finding ways to innovate and have fun with this beautiful instrument that we love.
If you enjoyed this post, then I invite you to go check out our blog!
We're always sharing a lot of useful and helpful content that both beginners and advanced players can use to improve their playing abilities.
As always, thank you for reading and being here! 🤘